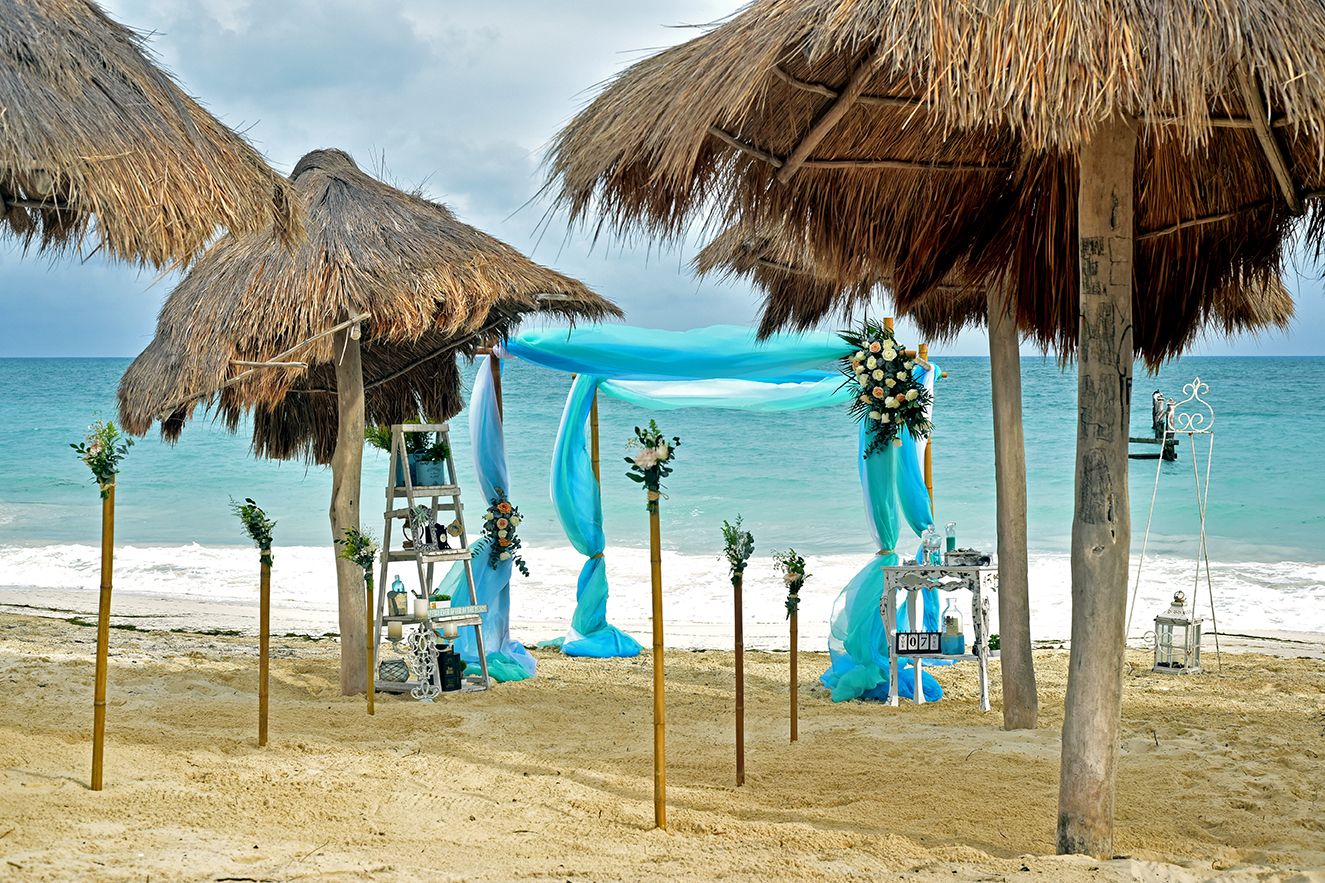 Resort Wedding Photo Timeline Sample
If your here I suspect a CONGRATULATIONS is in order!! And best of all your are thinking about a destination wedding, and we think that's a great idea. Destination weddings are so fun, you get a much needed vacay with your favorite people and married in a beautiful destination.
After attending many weddings at resorts like the Riu, Sandos, Palladium, and Barcelo we noticed a pattern. It allowed us to modify our packages to work with what is allotted time wise in a hotel. This way everyone is operating in unison allowing for great photo moments and a smooth event for everyone.
Usually your wedding coordinator is managing more then one event in a day, which means you will need to know what to plan for in the event that she is not available at any moment during your event.
Resorts are a great option for large groups even considering their cookie cutter approach. there plan will keep your group happy and moving from section to section of your event.
The main thing I would try to avoid is
• A morning or mid day ceremony on the beach. Why?? I know it seems like a strange request but that oceanfront glare and high sun will cost you in a couple of ways; your photographer will struggle to get shots of people squinting the whole time and also you will be melting in the sun.
A sample timeline looks like this (adjust the start time according to your plan). As this is a sample some items can be removed as needed. This is based on a 2:00pm ceremony time.
Getting Ready: 2 Hours
First Look: 30 Minutes
Ceremony: 20-40 Minutes
Cocktail & Photo Session: 45 -60 Minutes
Dinner: 60 Minutes
Reception (Dancing, Bouquet Toss, Garter Toss): 2-3 Hours